If you're a restaurant owner, you know how important it is to keep your establishment running smoothly. One of the most critical components to a successful restaurant is proper management and maintenance of your grease traps. Grease traps are an essential part of your restaurant's plumbing system, helping to keep your drains free of dangerous build-up. In this blog post, we'll provide a comprehensive guide to understanding and maintaining grease traps, so you can ensure your restaurant is running optimally!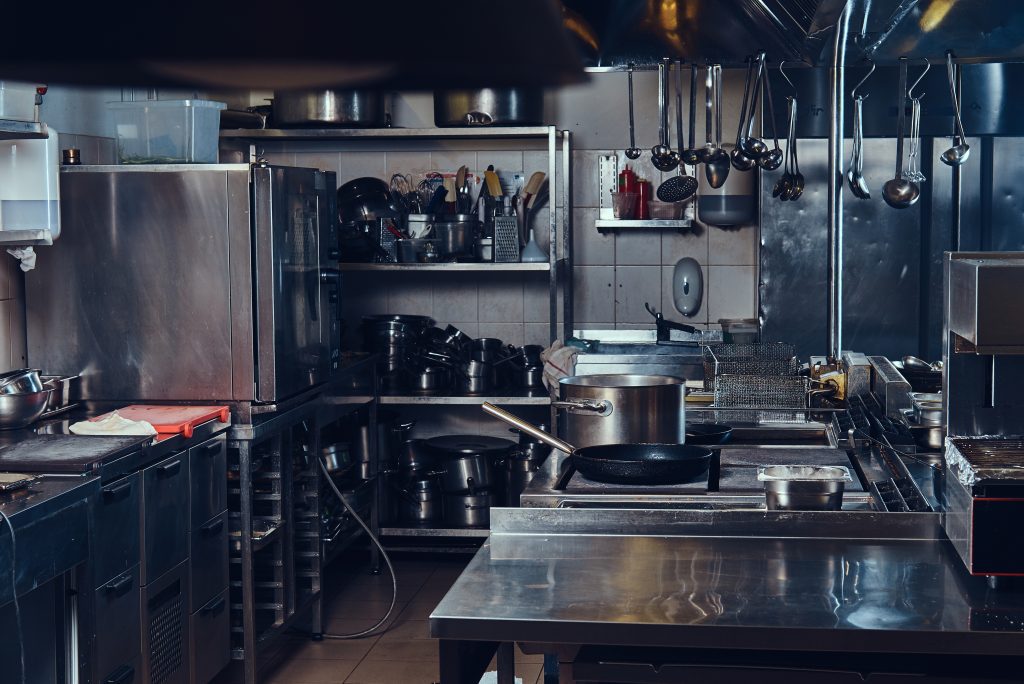 What are Grease Traps?
Grease traps are an integral part of any commercial kitchen or restaurant ownership. These devices are designed to capture and separate fats, oils, and grease (FOG) from wastewater, preventing them from clogging the plumbing system and causing potential damage. When cooking in a commercial kitchen, a significant amount of oil and grease is produced. From deep frying to sautéing, these cooking methods generate residue that can easily find its way down the drains. Without a proper grease trap, this buildup can lead to blockages, foul odors, and even health code violations. Grease traps work by allowing wastewater to flow through while trapping the FOG in a separate compartment. As the wastewater cools down, the FOG solidifies and rises to the top, leaving the cleaner water to continue its journey through the pipes. Regularly removing this trapped FOG is essential to ensure the grease trap functions efficiently.
Why Do Restaurants Need Grease Traps?
Restaurants need grease traps because they play a crucial role in maintaining a clean and efficient plumbing system. With the high volume of commercial cooking that occurs in restaurants, a significant amount of fats, oils, and grease (FOG) is produced. Without a grease trap, this FOG can easily clog drains, leading to blockages, foul odors, and potential health code violations. Grease traps prevent these issues by capturing and separating the FOG from wastewater, ensuring that only clean water flows through the plumbing system. In short, grease traps are essential for maintaining a smooth-running restaurant and avoiding costly plumbing problems.
Image by Freepix
Understanding the Types of Grease Traps
Grease traps come in various types, each designed to accommodate different needs and kitchen setups. The most common types include passive grease traps, automatic grease traps, and grease interceptors. Passive grease traps are the simplest and most affordable option, relying on gravity to separate FOG from wastewater. Automatic grease traps use mechanical components to remove FOG more efficiently. Grease interceptors, on the other hand, are larger and typically used in high-volume kitchens. Understanding the different types of grease traps will help you choose the right one for your restaurant and ensure effective FOG removal.
Maintenance Tips for Grease TrapsProper maintenance of your grease trap is crucial to keep it functioning efficiently and to prevent any potential issues in your restaurant's plumbing system. Here are some maintenance tips to help you keep your grease trap in top shape:
1. Regular Cleaning: Schedule regular cleaning for your grease trap to remove any accumulated fats, oils, and grease (FOG). This will prevent clogs and ensure optimal functionality. It's recommended to clean the trap at least once every three months, or more frequently if you have a high volume of grease production. 2. Proper Disposal: When cleaning your grease trap, it's essential to dispose of the collected FOG properly. Never pour it down the drain or toilet, as it can cause clogs and harm the environment. Instead, consult with local waste management authorities to determine the appropriate disposal method, such as using a licensed waste hauling company. 3. Inspection: Regularly inspect your grease trap for any signs of damage, leaks, or wear and tear. If you notice any issues, contact a professional plumber to assess and repair them promptly. 4. Educate Staff: Train your staff on the importance of properly disposing of FOG and avoiding dumping any solids or non-biodegradable materials into sinks or drains. By educating your staff, you can prevent unnecessary strain on your grease trap. 5. Monitor Water Usage: Keep an eye on your water usage to ensure that it doesn't exceed the capacity of your grease trap. Excessive water usage can overwhelm the trap and reduce its effectiveness. By following these maintenance tips, you can ensure that your grease trap continues to function optimally, preventing costly plumbing issues and keeping your restaurant running smoothly. Regular cleaning and proper disposal of FOG are key to maintaining a clean and efficient grease trap system.
Signs Your Grease Trap Needs Cleaning
Maintaining a clean and functioning grease trap is essential for the smooth operation of your restaurant. Regular cleaning is key to prevent clogs, foul odors, and potential health code violations. But how do you know when it's time to clean your grease trap? Here are some telltale signs that your grease trap needs cleaning:
1. Slow Drainage: If you notice that your sinks are draining slowly, it could be a sign that your grease trap is reaching its capacity. As the FOG builds up in the trap, it can obstruct the flow of wastewater, leading to slow drainage. 2. Foul Odors: Unpleasant smells coming from your drains or near your grease trap are a clear indication that it needs cleaning. FOG can produce strong odors as it decomposes, and if left unchecked, these odors can permeate your restaurant, creating an unpleasant dining experience for your patrons. 3. Grease Overflow: If you see any grease or oil overflowing from your grease trap, it's a clear sign that it needs immediate cleaning. This overflow can indicate that the trap is full and unable to effectively capture and separate the FOG. 4. Increased Pest Activity: Grease traps that are not properly cleaned and maintained can attract pests, such as flies, cockroaches, and rodents. If you notice an increase in pest activity around your grease trap, it's time to clean it to prevent further infestation. 5. Water Backup: Water backing up into sinks, drains, or even onto the floor can be a sign of a severely clogged grease trap. This backup occurs when the FOG has completely blocked the trap, preventing water from flowing through.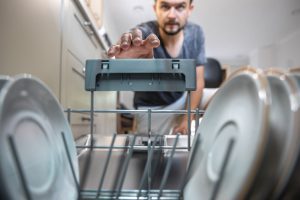 Pic by pvproductions on Freepik
Like our blog?
Read more here!